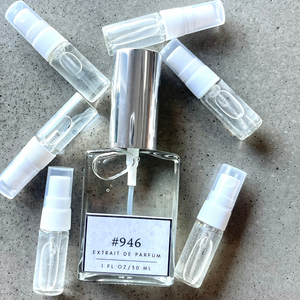 Experience a luminous Bergamot opening, similar to the bright citrus of Earl Grey. Sink into the invigorating cool of Cucumber's green heart. Finally, Beeswax arrives at the base, adding a layer of subtle honeyed and tobacco-infused aroma for a mesmerizing finish.
Retails for $160 at Jo Malone
I offer a sample of this extrait de parfum for $5.00 (samples ship free) all sales are final, so please do sample when in doubt.