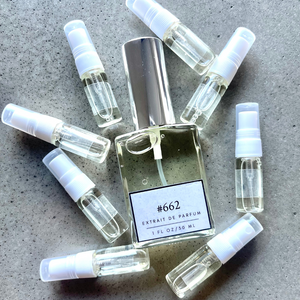 Dupe of Margiela Jazz Club (Recipient of Fragrance Foundation's 2020 Break Out Star of the Year award)
A classic men's cologne with musky, spicy notes that evoke the intimate atmosphere of a private club, as well as the alluring aromas of cocktails and cigars. Aromas of lemon, vetiver, and vanilla complete this scent.
Retails for $205.00
I offer a sample of this extrait de parfum for $5.00 (samples ship free) all sales are final, so please do sample when in doubt.
Completely Obsessed
Full disclosure, I have never tried the original fragrance that this is a dupe of, I just love this shop and randomly buy scents I think I'll like. This one is my new favorite after Vaniver. This one is different from that but just as good. Easily worn by any gender. It's fresh, mildly spicy, sweet and a little earthy. Sorry I'm not great as describing scents but definitely give this a try.