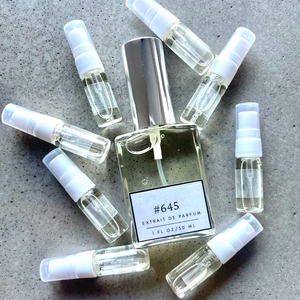 This is a  *** Dupe of Amber and Lavender by Jo Malone
This unique, gender-neutral scent has a predominant lavender note, balanced by notes of resinous conifers, aromatic spices, and warm amber. It is assertive yet not cloying, and its initial impression is both powerful and sophisticated. A truly captivating aroma.
Retails for $160 at Sephora.

I offer a sample of this extrait de parfum for $5.00 (samples ship free) all sales are final, so please do sample when in doubt.
Smells like the original!
Love this company and this dupe. I put a bit of amber on top to sweeten it.