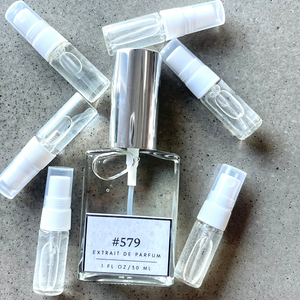 Formula #579 dupe of Michael Kors White
Aromatic aldehydes and freesia open this fragrance, unveiling its core of delicate white florals (tuberose, peony, gardenia and jasmine) atop a sensual base of warm musk, cedar, amber and sweet tonka. There's a honeyed quality to the heart of this perfume, creating a thick, bouquet-like floral aroma.
Retails for $70.00
I offer a sample of this extrait de parfum for $5.00 (samples ship free) all sales are final, so please do sample when in doubt.