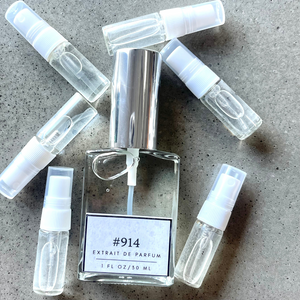 Tom Ford's Neroli Portofino is a unisex citrus aromatic fragrance showcasing the zesty, fresh elements of Bergamot and Mandarin Orange. African Orange Flower brings elegance to the blend, while a base of Amber provides a pleasing warmth. This classic scent is a perfect combination of sophistication and vivacity.
Retail for $185 at Sephora.
We offer a sample of this extrait de parfum for $5.00 (samples ship free) all sales are final, so please do sample when in doubt.