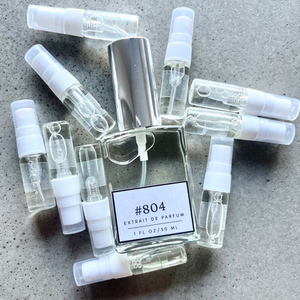 Formula #804 *** Dupe of Wood Sage and Sea Salt by Jo Malone

Escape the everyday along the windswept shore. Waves breaking, the air fresh with sea salt and spray. Breathe in the mineral scent of the rugged cliffs, mingling with the woody earthiness of sage. This fragrance is subtle and very much gender-neutral. The perfect fragrance for any occasion, this light and airy scent is sure to become a staple in your collection. Enjoy its earthy and calming aroma as it lingers throughout your day.
Retails for $160 at Sephora.

I offer a sample of this extrait de parfum for $5.00 (samples ship free) all sales are final, so please do sample when in doubt.