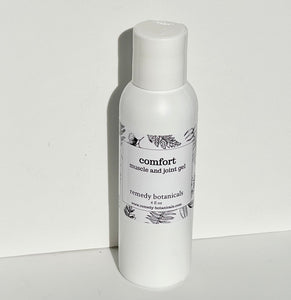 This product won us over for being an incredibly healing and pain addressing formula, with the added bonus of being abrasion safe.  Because this is not an icy hot style product, there is no mint or eucalyptus or capsicum to burn abrasions or eyes, or delicate tissues.
This product had its own website for a while, it is formerly known as Remedy Muscle and Joint Gel.  This is a review from that site.

"I like to use it as a pre activity application, goes on without any stickiness, absorbs into the skin quickly, smells refreshing and helps loosen up my stiff aching arthritic joints."
John C