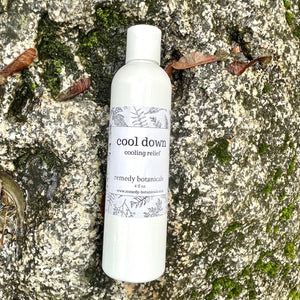 Blast skin with our hydrating blue cooling gel, ideal after long days or for bodies of any age. Rub in a little Arctic Blue to deliver a powerful cooling sensation with this specially-formulated cooling gel.
Ideal before or after workouts -- or anytime you want a little cooling feeling. Once you try it you won't want to live without it!
Product Highlights:
A powerful blend of cooling Essential Oils brings that icy freeze and keeps it there
Arnica Flower Infusion helps calm and soothe
A suite of extracts hydrates,. soothes, and rejuvenates skin, including Ivy Gourd, Turmeric Root, and Basil Extracts
Stable formula can accompany you to the gym, to practice, on your camping trip, or for everyday use at home
Superstar Ingredients:
Arnica Flower Infusion
Peppermint, Spearmint, Eucalyptus, Pine Scotch, and Lemongrass Essential Oils
Basil and Turmeric Root Extract
Daikon Radish Oil
Seaweed
My new go-to
I was always put off by the ingredients in the big brand cooling gels but I never gave them up because I just loved the way they smell. I decided to try this on a whim when I ran out and I'm happy to say this one smells even better! I carry all my tension in my neck and shoulders and this works like a charm to alleviate that pain. I also appreciate how this has arnica as well so I don't have to buy two separate products anymore.